"I never want anyone to feel taken advantage of when they trust their vehicle and their money to Kingway."
— Brandon Waters, owner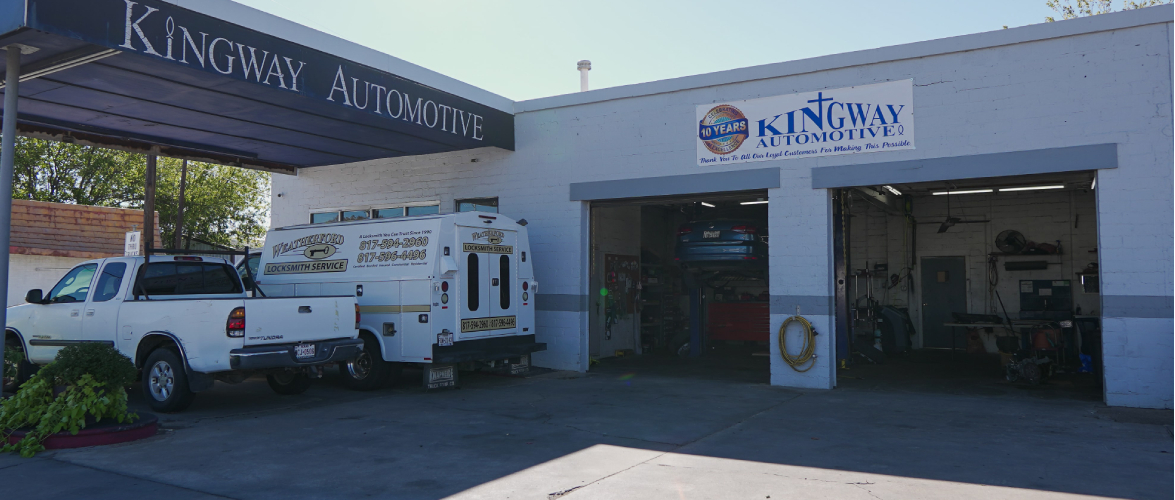 Setting up shop in 2010, Kingway Automotive has spent over 12 years earning a reputation in Weatherford and Parker County for auto repair that you can trust. Owner Brandon Waters and the Kingway repair team provide a no-nonsense experience, providing dependable repairs, world-class customer service, and a promise to treat every customer with the respect they deserve. Kingway now offers a nationwide parts and labor warranty on repairs at no additional cost to you.
Keeping Customers in the Loop
Kingway Automotive has incorporated the latest technology to digitally document the inspection and diagnosis process, giving customers access to the status of their vehicle via text or email and ensuring they stay informed throughout the process. This technology even helps Kingway alert customers to critical repair issues that could jeopardize the safety of customers or their vehicles.
Offering a Wide Range of Repairs
Kingway utilizes the latest technology, enabling us to complete advanced repairs and solve programming issues at the same level as a dealership. We make repairs ranging from engines, transmissions, brakes, steering, suspension, computer diagnostics, electrical, programming, windows and door locks. Give us a call and we'll either fix it or send you to someone who we trust can!
"I am personally honored and thankful to everyone who trusts their vehicle, money, and family to us—we will be faithful to earn and maintain that trust."
— Brandon Waters, owner